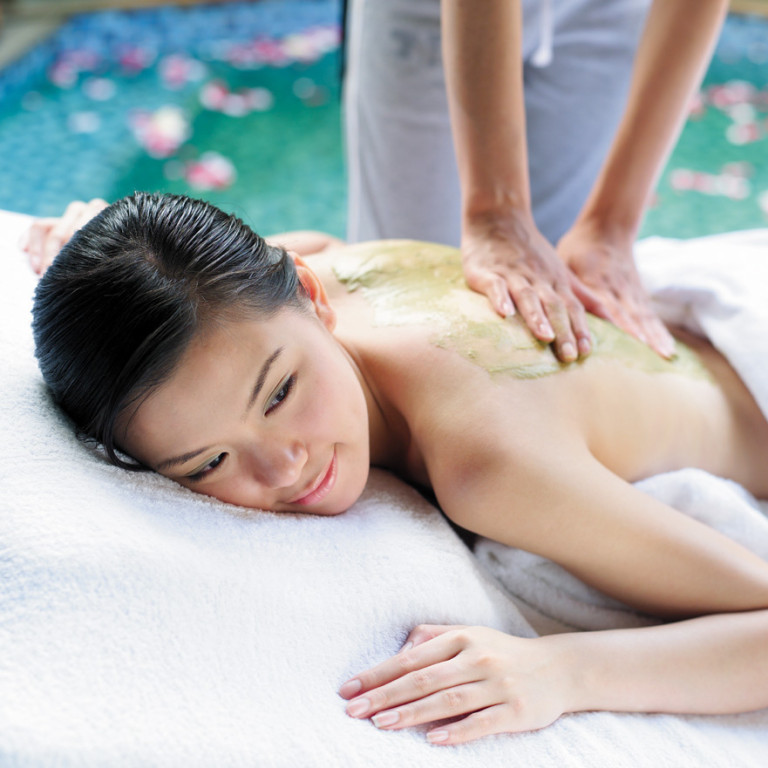 Hand-picking the Best Spas in Hong Kong
January 5, 2017 admin 0 Comments
The best spas in the world are all in Hong Kong. They are more spas per capita in this city than anywhere else on the planet. Spas on every street corner ranging from the very high-end luxury spas to small family owned store fronts. This article is an overview of the three famous and popular spas that range in price, ambiance, and philosophy depending on what you experience you are seeking. Remember to plan your day accordingly. Spa Treatments are a specialty that usually takes at least sixty to one hundred and twenty minutes especially if you want a great deep tissue massage.
Let'spa is a chain boutique spa with three locations in the heart of Hong Kong. It is a relaxing escape from the hectic, frantic pace of this sprawling metropolis. Let'spa belief in excellence is proven when customers walk in its treatment, individual, couples and hydrotherapy rooms all with a great selection of harmonious background music. This spa has everything you could want in a day of self-pampering from getting a mani-pedi to a full two-hour body massage and even products to take home. The body mask, facial scrub reflexology treatments are highly recommended and very tranquil. Let'spa also has general health consultations with heavy use of Traditional Chinese Medicine mixed with western influences. With its range of services, there is also a wide variety of prices going from HK150$ for a health consultation or manicure to spot treatment for ten times that much. Most treatments are in HK500-600$ range making it affordable for people from all walks of life who needs a little rest and relaxation after a busy, stressful day or a long flight.
If you are looking for a smaller family oriented and an even quaint spot to pamper yourself in Hong Kong then traditional spa experience of Sala Raj Thai Traditional Massage is an excellent choice. Its facials, aromatherapy treatments, and massages will exhilarate your body and soothe your soul. Their signature facial treatment is one of the best facials in an overextended spa market. Raj Thai Traditional Massage isn't as luxurious as some of the flashy high-end establishments but what it lacks in frills it more than makes up for hospitality. The service staff sets a high standard for its quality and reception. Small gestures like fresh hot tea and fruit make you feel like you are in someone's home. Raj Tai Traditional Massage is a small space so you must make reservations in advance to expect service. At HK400$ it is a very reasonably price spa session
The Ritz-Carlton Spa Hong Kong, located at the top of the sprawling skyscraper bearing its name in the island of Kowloon with a stunning view of Victoria Harbor. This spa containing two massive couples sweets and nine huge treatment room is the very definition of luxury. The pinnacle location of this spa on top of the Hong Kong Ritz-Carlton gives a spectacular panoramic view of this gorgeous city is a perfect place to celebrate special occasions. The therapeutic massage in the couple's sweet is especially suitable for this purpose. This spa is famous for it soothing facial treatments can restore, smooth and exfoliate your skin. The combination of Asain and Western influence created by the ESPA created exclusively for The Ritz-Carlton Spa Hong Kong is a one of a kind experience that can't be found anywhere else on earth. Its signature treatments include the Body Therapy, Finishing Touches, The Gentlemen's Experience, Facial Experience and Massage Enhancer. The name Ritz-Carlton evokes opulence and as expected a very high-end spa and as such demands a hefty price. Depending on the time, the day of the week and treatment and two-hour spa trip could cost from HK2000-3000$, and if you include extras the price can go up another HK500-1000$.
Hong Kong is the best city in the world for a spa treatment. The ranges are from a cheap HK200$ tiny cramp walk in closet size store front to one of a kind spectacle of luxury and comfort. No trip to Hong Kong is complete without a visit to a spa.