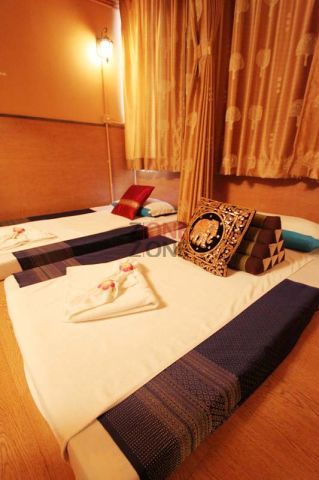 BUDGET INDULGENCES: FINDING GOOD DEAL MASSAGES IN HONGKONG
July 31, 2017 admin 0 Comments
Article contributed by Hong Kong Massage Classifieds
So you've been sightseeing for the whole day, and your torso are killing you. Or maybe you've had a jet lag, and your whole body are stiff as a board.
No sweat – one of the best things about Hong Kong is numerous number of massage spas around down town areas. The best part? You don't need to empty your wallet to enjoy an spa massage treatment. There are many tastefully decorated an cosy spas that offer superb quality sensual massage at affordable prices.
Whether you're looking to squeeze in a quick session during teabreak or a never-ending gossip slash pamper get-together with your bst friends, here's a rundown of our favorite massage parlour spots in the city.
IF YOU WANT TO GET A FOOT MASSAGE…
Hong Wai Foot and Body Reflexology Centre
12/F, Grand Right Centre, 57 Cameron Road, Tsim Sha Tsui
Offering traditional Chinese massages and medical treatments, this massage parlor is clean and cheap without compromising effectiveness. The masseuses are all professionally trained, and knows a thing or two about releasing stress and alleviating pain.
IF YOU ENJOY THAI MASSAGES…
2/F, No.126 Tung Choi Street, Mong Kok
A bit on the small side, the exotically decorated Thai Natural Spa exudes the same relaxing atmosphere you'll find in spas in Thailand. The staff is well-versed in the different types of Thai massages, meaning you can enjoy an authentic experience right in the heart of Hong Kong.
IF YOU ARE INTERESTED IN ACUPUNCTURE…
2705, 27/F, 3 – 5 Arbuthnot Road, Central
A natural health clinic offering a wide variety of services, ranging from acupuncture and cupping to physical therapies such as shiatsu and physiotherapy, Balance Asia is the ideal place for the uninitiated to try acupuncture. The patient and knowledgeable practitioners will tailor treatments to your individual health needs, helping you reach inner and outer balance in just a few sessions.
IF YOU ARE FEELING A BIT MORE INDULGENT…
Various locations including 1-5/F, 52 D'Aguilar St., Central
An award-winning spa with six branches around Hong Kong, Sense of Touch is a favorite among both local tai-tais and the expat community. Expect a soothing ambience and friendly staff who are eager to fulfill your needs. Had a bad week and want to reward yourself? Try one of their signature treatments, which includes a bath, a body scrub and a massage, guaranteed to make you feel completely reborn.
IF YOU ARE IN THE SOUTHERN DISTRICT…
Zu Ya Xuan Body & Foot Massage
G/F, 4 – 5 Sai On St., Aberdeen
An affordable neighborhood massage parlor a few steps away from Ovolo Aberdeen, go for a detoxing foot bath and reflexology massage at Zu Ya Xuan – which will cost you just a little over $200 for an hour. If you're feeling a bit more adventurous, try their cupping services, guaranteed to leave you feeling loosened but looking bruised all over.
IF YOU WANT TO TRY SOMETHING NEW…
S.K. Yee Health Massage and Treatment Centre
G/F, West Wing, 248 Nam Cheong Street, Shamshuipo, Kowloon
Enjoy a massage from visually impaired masseurs and masseuses at the S.K. Yee Health Massage and Treatment Centre, which aims to provide employment opportunities for people with visual disabilities. All staff members possess qualifications from accredited training bodies, offering quality services that parallel those at commercial establishments. Unwind and relax while supporting a charitable cause!
Hong Kong Massage Classifieds is hosted by Jess Kan, a local English copywriter who churns out social posts and taglines for a living. Inspired by her fellow copywriter, she has discovered the joy of working out, and is currently on a quest to live as healthily as her sweet tooth allows. In her spare time, she also loves trying new cafés and restaurants around the city.